The City of Aberdeen is hosting an online open house from now through Friday, September 4 for the Aberdeen US 12 Highway-Rail Separation Project in East Aberdeen.
View video-drive throughs, photos, and digital mockups of the US Highway 12 intersections and properties that will be affected with the conversion of the South Chehalis intersection into an overpass that would remove the gas station and Twin Harbor's Eye Center near the tracks, along with the espresso stand, 6 homes and 2 business-apartment combo buildings along Chehalis, Summit, and Newell streets to accommodate the overpass wrapping around the Mattress Ranch and Meat store buildings.
There will be a roundabout getting traffic from Newell back onto US Highway 12, meaning traffic can enter and leave the Gateway center without lights or trains. An Eastbound overpass would cross over the gas station and remove some traffic from the roundabout. Private property accesses to US Highway 12 will not be affected.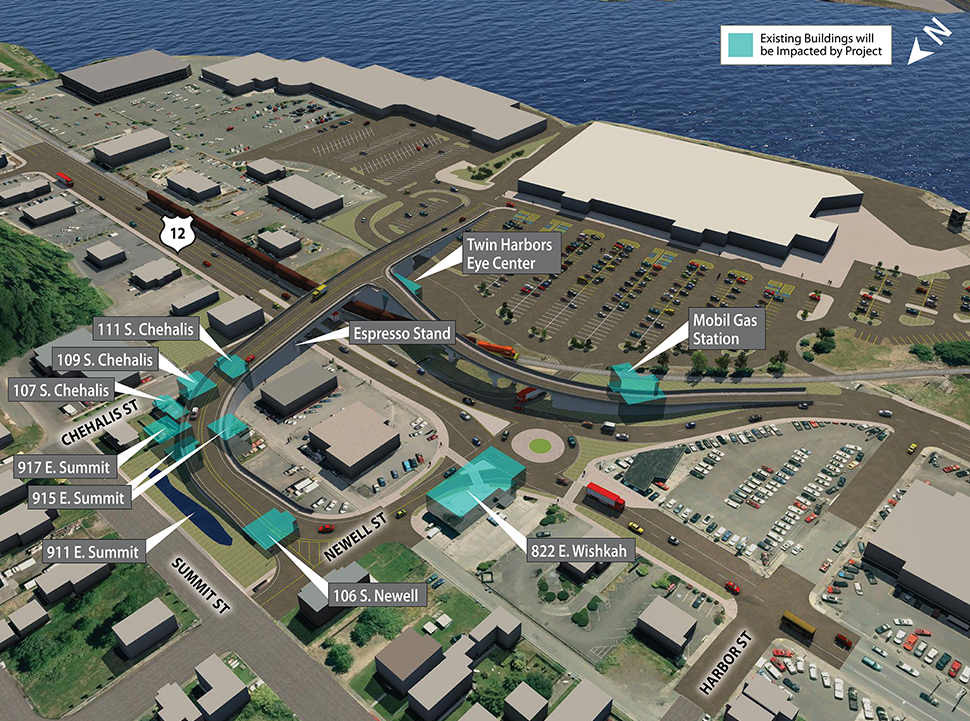 Planning work is wrapping up this year and will transition into the preliminary design and permitting phase, estimated to begin in late 2020. The City has secured an additional $1.4 million in City, Port, County and state funds to begin the next phase of the project and is aggressively pursuing additional state and federal funding to complete the final design and right-of-way phases of the project.
Visit US12HighwayRailSeparation.Participate.Online for more details and media.