ELMA, Wash. – As the lawmakers turn their focus to writing the operating budget for the coming biennium, State Representatives Kevin Van De Wege (D-Sequim) and Steve Tharinger (D-Dungeness) are making a last-minute swing through the Northern Olympic Peninsula to solicit input from their constituents.
"We have tough decisions in front of us on issues ranging from education to health care to public safety," said Rep. Van De Wege. "It's important that we hear from the people we represent before we take critical votes in the coming weeks."
Van De Wege and Tharinger will deliver brief introductory remarks before taking questions from constituents at a town hall meeting beginning at 6 tonight in Elma. The meeting will be held at the Elma High School Commons, 1101 West Main Street.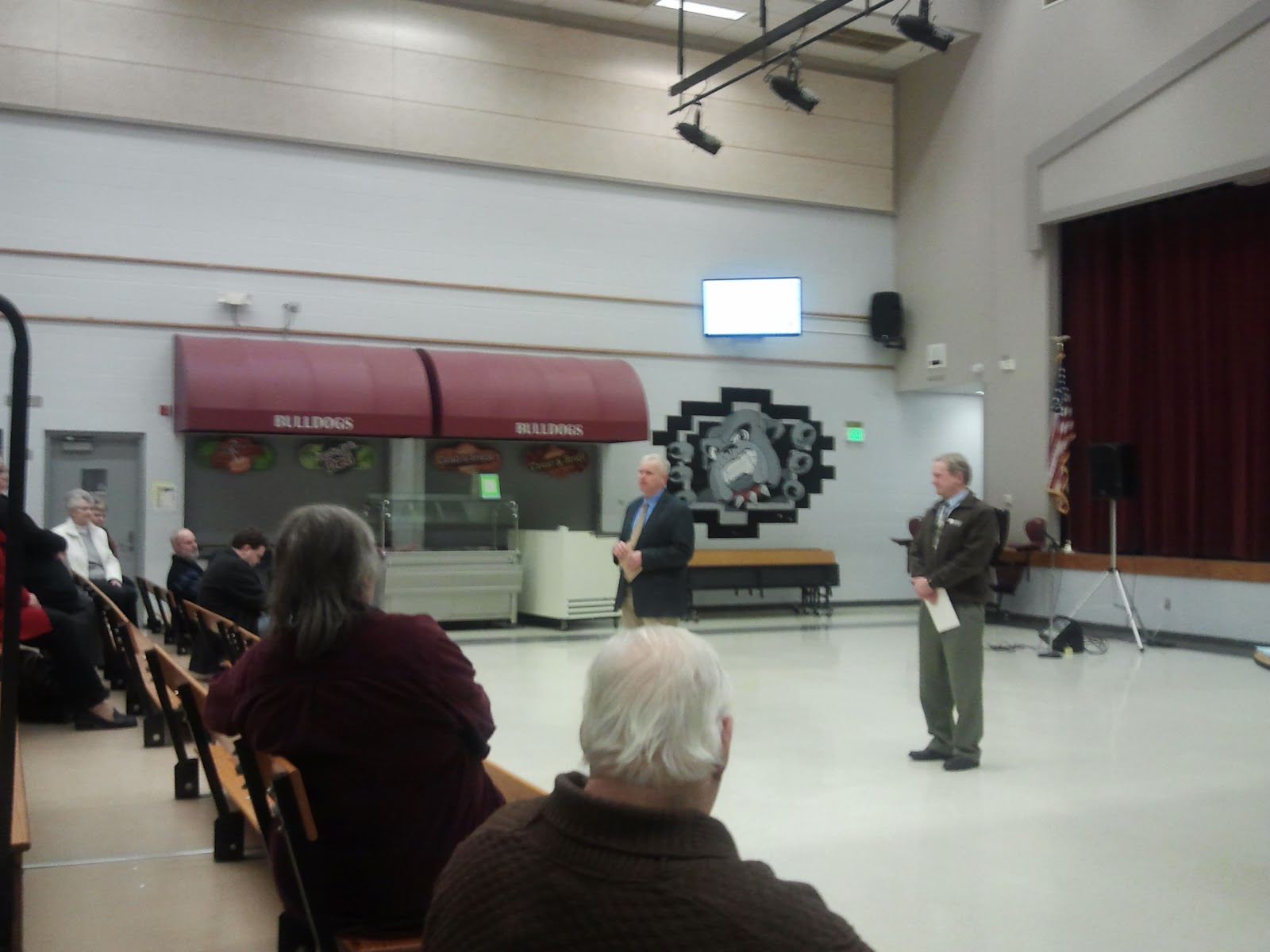 Reps. Van De Wege (L) and Tharinger at their Montesano town hall last year.