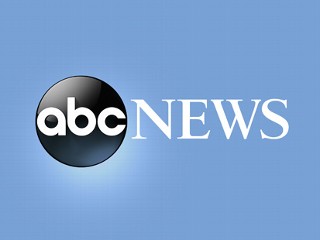 The LA Kings beat the NY Rangers in double overtime. …read more
Continue Reading ...
Activist Storme DeLarverie, part of the 1969 Stonewall gay rights riots, dies in NY at 93 …read more

Continue Reading ...

Aberdeen, WA – The administrative team at Grays Harbor Community Hospital has been named the "Top Leadership Team in Healthcare" for mid-sizedhospitals (100-499 beds). The distinction comes from HealthLeaders Media, the leading industry publisher of information resources for senior-level healthcare executives, reaching more than 100,000 healthcare decision-makers nationwide every month.

"Our associates have worked hard to improve our hospital, and had a great story to tell", explains CEO John Mitchell. "As the leadership team, we simply told it."

Grays Harbor Community Hospital was originally identified as one of 12 semi-finalists in their category; which was later narrowed down to 2 finalists. An on-site inspector, who is a former hospital system CEO, visited GHCH in May. He toured the facility, interracted with the administrative team, spoke with employees and Medical Staff, and interviewed Doug Barker, Managing Editor of the Daily World. "His goal", shared Mitchell, " was to validate that the challenges and results identified in our application were accurate."

Continue Reading ...
HOQUIAM, Wash. – The Hoquiam High School has been selected as one of the top ten high schools from throughout the United States and Canada as a leader in teen driver safety by Project Ignition — a service-learning teen driver safety program sponsored by State Farm® and coordinated by the National Youth Leadership Council® — based on criteria including student participation, campaign results, and connection to learning objectives.=

After receiving an initial $2,000 investment from Project Ignition in January along with twenty-four other schools, the Varsity Cheerleaders from Hoquiam High School sought to reduce risky driving attitudes and behaviors. For their successful efforts, HHS Varsity Cheerleaders will receive continued funding of $2,500 in the coming school year to expand upon its campaign.

From January 2012 –June 2012 the Varsity Cheerleaders have participated in several community and school activities to help educate the students and the community on the dangers of distracted driving.

Continue Reading ...
Grays Harbor Weather Alerts