Tag Archive for NOAA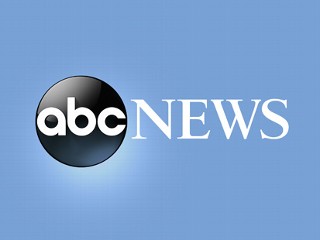 NOAA: About 20 pilot whales found dead off southwest Fla. coast as number of strandings rises
From: ABC US News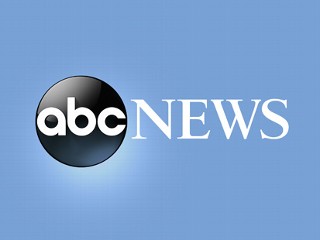 NOAA: Swirling storm dumps nearly a foot of snow just outside Philly; about 6 inches in NYC
From: ABC US News
OLYMPIA – The Washington State Department of Natural Resources (DNR) today announced several measures to address China's action on shellfish imports and to ensure the safety of shellfish from Washington's waters.
On December 5, the National Oceanic and Atmospheric Administration (NOAA) notified the state that China had banned imports of all "molluscan" shellfish (clams, oysters, mussels and scallops) from much of the North American west coast. China stated it had detected paralytic shellfish poison (PSP) and arsenic in geoducks from "Area 67," which covers the west coast from Alaska to northern California.
Effective immediately, DNR has closed the Redondo tract, a 135-acre area of state-owned aquatic lands in Puget Sound managed by DNR, to commercial harvest of geoducks, and the Puyallup Tribe has concurred. The Redondo tract was identified as the source of China's concern about high arsenic levels in imported geoducks.
"Out of respect for China's recent action, DNR is working with sister agencies, including the State Department of Health and NOAA, as well as tribal and industry partners, to investigate China's concerns," said Commissioner of Public Lands Peter Goldmark. "We know this has been a hardship on our state's shellfish industry, and we will work diligently to find resolution as quickly as possible. While state and federal testing results to date have not raised any health concerns, we take these steps out of an abundance of caution."
Goldmark continued, "We also commend the swift action of the Puyallup Tribe to suspend indefinitely their usual and accustomed harvesting on the Redondo tract. Together with DNR's action today, this means that no geoducks from the area at issue can enter the stream of commerce, domestically or internationally."
More information about geoduck safety is available on the Department of Health website: http://1.usa.gov/JQw9GQ.
Background regarding DNR's Wild Stock Geoduck Program can be found here: http://bit.ly/dnr_wild_geoduck.
DNR's Wild Stock Geoduck Program
DNR is the manager and steward of more than 2.6 million acres of state-owned aquatic lands, including submerged lands that are home to wild stock geoducks. DNR sells the right to private contractors to harvest geoducks at public auctions several times a year. Half of revenue from these auctions helps pay for managing and restoring state-owned aquatic lands and resources. Wild stock geoducks are harvested by commercial divers between minus 18 and minus 70 feet. Commercial geoduck harvests take place during specific harvest periods and on selected tracts throughout the year.
Media Contact: Peter Lavallee, DNR Communications and Outreach Director, 360-902-1023 (office), (360) 870-3853 (mobile) [email protected].
The NOAA Marine Debris Program's annual "Keep the Sea Free of Debris" Art Contest for grades K-8 is now open. Students can submit artwork from November 7th through December 19th.
This year, the NOAA MDP wants to know:
How does marine debris effect the ocean environment?
How will you help be part of the marine debris solution? (e.g. Lead cleanups in your community)
The winners of the contest will be featured in the 2015 marine debris calendar to help raise awareness year-round and remind us all that we can solve the marine debris problem every day.
Help us spread the word and raise awareness about marine debris by passing along the art contest information to your local schools. For a complete list of contest rules, visit http://www.marinedebris.noaa.gov and download the student entry form and art contest flyer.
"I'm pleased federal agencies are getting back to work to ensure the Bristol Bay Red King Crab Fishery can open as soon as possible," said Begich. "Senator Cantwell and I have made sure that expediting permits is a priority so that Alaskan fishermen can get to work. Consumers are eager to get Alaska king crab, some of the best seafood on earth, and Alaska fishermen want to fulfill this demand, earn a living wage for their families and keep the Alaska economy strong."
The senators sent a letter today urging U.S. Department of Commerce Secretary Penny Pritzker to prioritize opening the fishery. In their letter, the senators noted that each fishing vessel loses $1,000 every day the fishery remains closed. NOAA is a part of the Commerce Department.
"Fishing families are eager to get to work," the senators wrote in the letter. "Please help us minimize the economic impact this unnecessary shutdown has had on our coastal economics by making a priority of opening the Bristol Bay Red King Crab fishery. Thank you for your attention to this urgent request."
Last week, Captain Keith Colburn of the show "Deadliest Catch," testified before Cantwell and Begich during a U.S. Senate Commerce Committee hearing about the impact of the shutdown on the crab fishery.
"On behalf of all fishermen, I'm asking Congress to end the shutdown now," Colburn said. "I'm a small businessman in a big ocean with big bills. I need to go fishing."
Today's letter follows another letter the Senators sent to Secretary Pritzker on October 15 highlighting the importance of the fishery and the need to open the fishing season.
A July 2013 report presented to the Alaska Seafood Marketing Institute found that Alaska's seafood industry directly supports over 63,000 jobs in Alaska. The study also found that 34,000 Washingtonians worked in the industry and that it supports over 7,000 jobs in Washington state at processors, distributors, grocers and restaurants.
The CELCP helps advance the national goals and priorities of the Coastal Zone Management Administration, including:
Protection of coastal ecosystems, including wetlands, corals, and natural shorelines;
Preservation of natural features that provide storm protection such as dunes and barrier islands;
Minimizing loss of life and property by directing development out of high risk areas;
Safeguarding coastal water quality;
Preservation of historic, cultural, and archaeological features;
Protection of aesthetic coastal features such as scenic vistas; and
Providing opportunities for public access to the coast.
A couple of highlights:
A total of about $3 million is anticipated nationwide. Individual applications are expected to be between $100,000 and $1 million.
Ecology can "sponsor" two applications.
There is a 50% match requirement.
The grants start date is expected to be July 1-Oct 1 2014, and projects are expected to be able to complete in 18 months (although extension is possible under certain conditions).
Applications must be submitted by November 15, 2013.
Eligible entities are local governments, tribes, DNR, DFW, State Parks and Padilla Bay.
That is a very brief synopsis of the extensive announcement. Anyone interested please contact Chris Hempleman, WA Dept. of Ecology at 360-407-0239. Visit NOAA's website for additional information.
Organizers with the Military Department's Emergency Management Division are aiming for one million Washingtonians to participate in the drill. To date, more than 550,000 have registered, and the number is climbing. Last year, 710,000 people participated. People and organizations can sign up at www.shakeout.org/washington.
This is the second ShakeOut for the state of Washington. More than 37 states, Guam, Puerto Rico, American Samoa and the Province of British Columbia will run an earthquake drill on the same date and time. Participants in the Utah and in other countries will conduct their ShakeOut drills on other dates.
Gov. Inslee's proclamation also touts two other October happenings that emphasize emergency preparedness:
• The governor proclaimed October as National Oceanic and Atmospheric Administration (NOAA) Weather Radio Awareness Month. NOAA Weather Radios provide emergency alerts about approaching hazards, complementing other disaster information sources.
• The governor also took note of the Take Winter By Storm campaign that kicks off in October. Take Winter By Storm will highlight preparedness actions for the public to take to be ready for winter storms.
For information about Washington State Disaster Preparedness Month, NOAA weather radios, and emergency preparedness, go to http://www.emd.wa.gov/preparedness/prep_index.shtml.
The NOAA Marine Debris Program announced this week that it provided $967,000 through NOAA's Restoration Center to support locally driven, community-based marine debris prevention and removal projects. Eleven groups across the country received funding to remove derelict fishing nets, litter, lumber, tires and other harmful marine debris from shorelines and coastal waters.
"Marine debris plagues coastlines all over the country, and these communities have the expertise and motivation to address it," said Nancy Wallace, Marine Debris Program director. "We are proud to support them as they work to mitigate impacts and address the damage marine debris has caused."
The projects typically last for 24 months and create long-term ecological improvements for coastal habitat, waterways and wildlife, including migratory fish.
The projects were chosen from a pool of 46 applications submitted by non-governmental organizations, tribes, academia and local government agencies. The combined request from all applications totaled nearly $5 million, demonstrating the widespread need to address marine debris across the country. Through this program, NOAA has funded 76 marine debris removal projects and removed more than 3,800 metric tons of marine debris from our oceans and Great Lakes since 2006.
This year's projects include:
Alabama:

The Dauphin Island Sea Lab will remove derelict vessels and address habitat impairment in the Dog River Watershed in Mobile.
Alaska:

The Alaska Marine Stewardship Foundation will conduct marine debris cleanups in five communities in Western Alaska and the Bering Sea: Port Heiden, Nelson Lagoon, Nikolski, St. George and Savoonga. The Sitka Sound Science Center will perform cleanups of tsunami debris from Japan that impacted coastlines in Southeast Alaska.
California:

The Wiyot Tribe of the Humboldt Bay region will remove large marine debris from the within bay and on Indian Island, a National Historic Landmark known for its importance as the site of the Wiyot World Renewal ceremony.
Florida:

The Coastal Cleanup Corporation will remove plastics, glass, Styrofoam, rubber and discarded fishing gear from sea turtle nesting sites within Biscayne National Park.
Hawai'i

: The Hawai'i Wildlife Fund will continue its work to remove marine debris from the shoreline of Big Island of Hawai'i, focusing on the Ka'u coast. The Hawai'i Department of Land and Natural Resources will remove debris from Kaho'olawe.
New York:

Hofstra University will remove debris from one of the last remaining natural salt marshes in Nassau County, in collaboration with Long Beach School District and Town of Hempstead.
North Carolina:

The North Carolina Coastal Federation will implement a pilot program working with commercial fishermen to remove derelict crab pots and repurpose them as artificial oyster reefs.
Puerto Rico:

The Corporation for The Conservation of The San Juan Bay Estuary will remove litter from Condado Lagoon, one of two natural lagoons in Puerto Rico.
Washington:

The Northwest Straits

Foundation will continue its longstanding efforts to remove derelict fishing nets from Puget Sound and surrounding marine waters.
NOAA's Restoration Center is now accepting applications for the next funding cycle and applications are due November 1, 2013. For more information, visithttp://www.habitat.noaa.gov/funding/marinedebris.html.