Tag Archive for IRS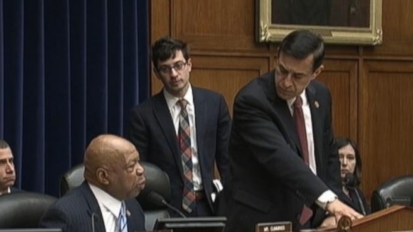 Democrats accuse Republican Darrell Issa of holding a sham hearing after Lois Lerner takes the Fifth. …read more
From: ABC US News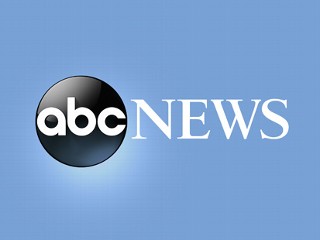 IRS loses appeal on new rules that would have required competency exams for tax preparers
From: ABC US News
Almost two years after their formation, the
Grays Harbor
Volunteer Search and Rescue is now officially a non-profit 501c3 recognized by the IRS. Current president, Sara Owen tells us "We were so excited to get that determination letter from the IRS. It means we'll be able to fundraise, and ask companies for donations for gear and equipment and so many things that we really need." The all-volunteer group consists of about 75 first responders, police, and community members throughout the county.
A 9-member crew from the group rescued a woman with a leg injury that had hiked 9 miles into the
Olympic National Park
over the Memorial day weekend. She had to be transported about seven miles on a one-wheeled stretcher.Owen recounted "I can't even describe the level of difficulty that it took for those people to bring her out in a stokes basket. These people are incredibly dedicated individuals who train really hard and really take it seriously. I couldn't be more proud to be associated with this group."
The GHVSAR team will elect new leadership at their regular meeting tonight. Owen said they are always looking for new volunteers from first responders to loud-mouthed radio personalities, for details visit
www.ghvsar.org
U.S. Attorney Jenny A. Durkan joined federal law enforcement partners warning about a growing problem of identity theft related to tax refund fraud.  Scammers across the country are using other people's personal information to try to claim income tax refunds.  People may not know they are a victim until they try to file their tax return and it is rejected because someone using their Social Security Number has already filed and claimed a refund.
"Protecting your personal information has never been more critical," said U.S. Attorney Jenny A. Durkan.  "Always mail your tax documents from a secure mailbox, or file electronically on a secure network.  Using a trusted tax professional and filing early can also protect you from being a victim."
In 2013, nearly 700 Washington residents reported being a victim of tax related identity theft, and there are likely many more people who simply did not report being victimized.  Nationwide tax ID theft fraud is estimated to cost the U.S. Treasury more than $5 billion annually. 
"Stealing identities and trying to file false tax returns not only threatens the integrity of our tax system, it victimizes innocent people.  It can cost victims time and stress when they have done nothing wrong," said Kenneth J. Hines, Special Agent in Charge of IRS Criminal Investigation in the Pacific Northwest. "The men and women of IRS, along with our law enforcement partners and the United States Attorney's Office, will continue to pursue fraudsters who try and help themselves to our nation's tax dollars and who cause so much heartache for the victims of this crime."
This week as part of Tax Identity Theft Awareness Week, the Federal Trade Commission and the Internal Revenue Service are teaming up to educate the public about ID theft tax refund fraud.  The FTC is providing a webinar tomorrow to educate tax preparers about the problem and how to assist their clients if they discover they have been the victim of tax refund ID theft.  For those who have had their identities stolen and used for fraud, the IRS will issue a special PIN to use for filing taxes.  More information on the PIN program is available at
http://www.irs.gov/uac/Newsroom/IRS-Combats-Identity-Theft-and-Refund-Fraud-on-Many-Fronts-2014
IRS-CI Special Agent in Charge Ken Hines is available to talk further with reporters about the problem of tax ID theft refund fraud.   To arrange an interview please contact Leia Bellis at (206) 464-4920 or
[email protected]
.
Both the Federal Trade Commission and the Washington Coalition of Crime Victim Advocates (WCCVA) have resources for victims of identity theft.  Find them at

www.ftc.gov

and

www.wccva.org