Tag Archive for Half Moon Bay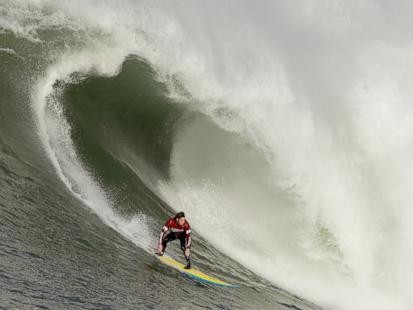 Surfers and spectators flock to Half Moon Bay, Calif.
From: ABC US News
Yonich said the venue would accommodate about 20,000 concert goers "We'd be similar to the Gorge [amphitheater in Gorge, Washington], they've got the weather but sometimes that works against them too." The developer that brought life to the D&R Theater in Aberdeen says he's hoping to get some big names signed for a new venue as early as this summer.
WESTPORT, Wash. – The tall ship Lady Washington ran aground last night at the entrance to the Westport Marina.
The Grays Harbor Historical Seaport said on their facebook page that they were directed by the US Coast Guard to Port Angeles, where she will be hauled out for a hull inspection on Saturday. If all goes well, she will sail for Half Moon Bay, Calif. on Sunday morning.