Tag Archive for EMS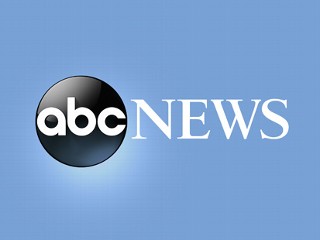 EMS: 2 fall from Mardi Gras-season parade floats Sunday; 1 in critical condition
From: ABC US News
An Aberdeen home suffered substantial damaged in the living room Saturday, where an overheated extension cord sparked a fire in the 1000 block of East Market. Captain Jr. Streifel said no one was injured, the fire was under control within 15 minutes, reported just after 3 Saturday afternoon.
A total of 17 firefighters responded, 2 engines, 1 ladder truck, 1 EMS, and 2 command vehicles responded. Streifel said damages estimated at about $22-thousand, included fire damage to the living room, and smoke damage throughout the house.
OLYMPIA, Wash. – New Graduation requirements in Washington will save lives on and off the High School campus, and if they don't know already, your students will learn cardiopulmonary resuscitation. "They figure the more training they can get, the better for everybody in the public and in school."
Sharryl Bell with Grays Harbor EMS said last week that they are working with local schools to make sure that the Class of 2014 knows what to do in the event of a sudden cardiac arrest emergency. "A lot of school like Hoquiam High School has a program set up, Aberdeen [trains] their staff and they are working toward their students. For those that are already doing it in school it's not a big deal."
Bell said students will also be trained to use Automated External Defibrillators that restart a heart with an electric shock.
According to the American Heart Association, of the nearly 360-thousand people in the US that suffer sudden cardiac arrest outside of the hospital, only 9.5% survive, often because they don't receive timely CPR. Bystander CPR, when given right away, can double or even triple a victim's chances of survival.
Substitute house bill 1556 was signed into law earlier this year. Beginning this school year, instruction in CPR must be included in at least one health class necessary for graduation.
COSMOPOLIS, Wash. – The city of Cosmopolis is getting about $40-thousand more in levy funds, thanks to legislation adopted last year. In the case of Cosmopolis three separate levies are being modified (re-levied), a bond for the fire station will add 9,882.69, an EMS levy will add 106.75, and a general fund levy 34,753.49.
Finance Director Kathy Welch told the city council at last night's meeting that the county appraisal modified the mills' value from September 2012 to last month "So we were not able to assess that amount of money, and collect those property taxes on it. It used to be that you were just out, and you couldn't go back for those taxes that were either refunded or rebated back." Welch said the money will be collected as an additional levy beginning next year.
In Elma, incumbent council Jim Taylor is loosing to Pat Miller, while David Blackett appears to be holding on to his seat. While in McCleary Mayor Gary Dent is leading for what will be his sixth term as mayor.
Fire District levies are getting support throughout the county, district 5 voters are approving a levy to purchase two new ambulances for East Grays Harbor, District 7 in Ocean City is approving an EMS levy. District 8 in Pacific Beach is passing a levy to purchase a new firetruck. District 16 in Copalis Crossing is passing two levies, one for EMS, the other for M and O.
District 14 in Ocosta is less than 1% away from the supermajority vote required to approve their EMS levy.
With just over 38% voter turnout in Grays Harbor, the next ballot count will be on Friday.
Statewide, initatives 517 and 522 both appear to be failing. 522, which seeks to label genetically modified foods, and 517 would add protections for signature gatherers.
Because of the state's vote-by mail system, counties will be updating their numbers daily throughout the week, the election results will be certified on the 26th of November.
The expensive race for State Senator of the 26th Legeslative District is within 770 votes. Jan Angel leads over Nathan Schlicher 51 to 48% for the seat vacated when Derek Kilmer was elected to US Congress.
Pacific County reports 42% voter turnout, South Bend mayor Kirk Church's attempt at a write-in campaign is loosing to Rose Struck.
COPALIS CROSSING, Wash. – The fire district that covers Copalis Crossing has reached a deal with the City of Hoquiam to pay off back bills and restore ambulance service to the North Grays Harbor area.
Commissioners from district 16 met with Hoquiam officials and representatives from Senator Jim Hargrove's office this week to iron out a payment plan for about $12-thousand owed. City Administrator Brian Shay tells us the arrangement should have them caught up within a year and a half. Shay commended the current leadership team of 16, and said that city staff are working on a new formal agreement to provide EMS service to the area.
Fire District 16 has two levies on the November ballot, one for EMS, and one for Fire.
MONTESANO, Wash. – With a 17.7% voter turnout for the Primary election, both of Westport's EMS Levies are passing, as well as Fire District 3 and 14 EMS levies.
In Aberdeen, Michelle Barclay will face incumbent councilman Denny Lawrence.
Karrie Fruen challenges incumbent Drew Hooper for Hospital Dist. 1 Position 3.
The County Auditor reports the next ballot count will be Friday, results will be certified on the 20th, the General Election is in November.