Tag Archive for CPR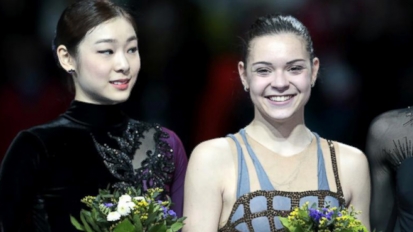 Also important information on saving lives with CPR, plus ending the violence in the Ukraine.
From: ABC US News
OLYMPIA, Wash. – New Graduation requirements in Washington will save lives on and off the High School campus, and if they don't know already, your students will learn cardiopulmonary resuscitation. "They figure the more training they can get, the better for everybody in the public and in school."
Sharryl Bell with Grays Harbor EMS said last week that they are working with local schools to make sure that the Class of 2014 knows what to do in the event of a sudden cardiac arrest emergency. "A lot of school like Hoquiam High School has a program set up, Aberdeen [trains] their staff and they are working toward their students. For those that are already doing it in school it's not a big deal."
Bell said students will also be trained to use Automated External Defibrillators that restart a heart with an electric shock.
According to the American Heart Association, of the nearly 360-thousand people in the US that suffer sudden cardiac arrest outside of the hospital, only 9.5% survive, often because they don't receive timely CPR. Bystander CPR, when given right away, can double or even triple a victim's chances of survival.
Substitute house bill 1556 was signed into law earlier this year. Beginning this school year, instruction in CPR must be included in at least one health class necessary for graduation.
GRAYS HARBOR, Wash. – The Coast Guard says it has rescued an unconscious fisherman off a vessel west of Grays Harbor, Wash.
The Coast Guard received a call for help around 6:30 a.m. Saturday. The crewmember had been knocked unconscious when a block hit him in the head.
CPR helped the fisherman breath again, but he did not regain consciousness on the vessel.
The man was taken to Legacy Emanuel Medical Center in Portland, Ore.