Tag Archive for BNSF
SEATTLE (AP) — A mudslide late Sunday night has temporarily cut rail service on BNSF tracks north of Seattle…. …read more
From: AP Washington News
OLNEY, Mont. (AP) — A BNSF Railway train derailment in western Montana sent 45 empty coal cars off the tracks and closed a portion of U.S. Highway 93 near the town of Olney…. …read more
From: AP Washington News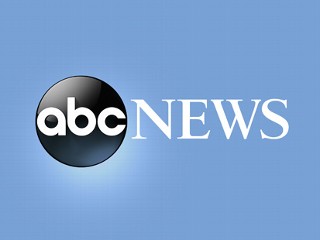 BNSF seeking to buy upgraded tank cars after fatal accidents expose safety flaws
From: ABC US News
SEATTLE (AP) — Officials say a landslide on BNSF tracks has halted passenger service between Seattle and Everett…. …read more
From: AP Washington News
MUKILTEO, Wash. (AP) — BNSF Railway says a mudslide Thursday afternoon has closed its railroad tracks just south of Mukilteo…. …read more
From: AP Washington News
AUBURN, Wash. (AP) — A freight train derailed about 1 a.m. Monday just south of Auburn blocking freight and passenger trains…. …read more
From: AP Washington News
SEATTLE (AP) — Officials say a landslide on BNSF tracks has halted Amtrak service between Seattle and Everett…. …read more
From: AP Washington News
YAKIMA, Wash. (AP) — A federal judge in Yakima has allowed a lawsuit over coal spilling into waters from trains to proceed against BNSF Railway…. …read more
From: AP Washington News
The planned capital investments in Washington are part of BNSF's record 2013 capital commitment of $4.3 billion. The largest component of the capital plan is spending $2.3 billion on BNSF's core network and related assets. BNSF also plans to spend approximately $1 billion on locomotive, freight car and other equipment acquisitions, many of which will serve Washington. The program also includes about $200 million for positive train control and $800 million for terminal, line and intermodal expansion and efficiency projects.
Unlike other modes of transportation, U.S. freight railroads use their own private dollars, not tax dollars, to build and maintain their freight rail networks. Since the year 2000, BNSF has invested more than $42 billion to improve and expand its freight rail network.
ABERDEEN, Wash. – Puget Sound & Pacific Railroad and BNSF Railway hosted HazMat training for local first responders, Justin Piper with BNSF said "About 99.998% of all hazmat is shipped on the rails without incident." Piper
detailed some of the types of hazardous materials we might see on Grays Harbor rail. He said they're transporting more and more crude oil nationwide "5 years ago BNSF transported less than 10,000 carloads of petroleum crude oil, last year we transported over 60,000. It is the most transported hazardous material today."
Aberdeen Fire Chief Tom Hubbard said "If there's a railroad incident, there's a number that gets called right away. They can identify exactly what that product is, where the train is, what the situation is, and they will start mobilizing state federal railroad resources that will respond immediately."
Don Seil with PS-n-P added "First responders is our main concern, making sure that they're educated on what types of equipment we have and how to go about the response."
The group also toured a couple of cars that you might have seen parked near the Rotary Log Pavilion yesterday.