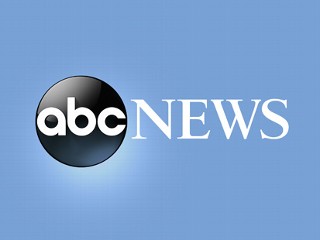 Small quake widely felt in Los Angeles area; fire officials say no reports of damage …read more
Continue Reading ...
Prime Minister Shinzo Abe pledged to boost rebuilding efforts as the country marked the third anniversary Tuesday of a devastating earthquake and tsunami that left nearly 19,000 people dead, destroyed coastal communities and triggered a nuclear crisis. Tuesday March 11, 2014 marks the 3rd anniversary of the Japanese earthquake & tsunami. Today, Japan is still […]

Continue Reading ...

CHICAGO (AP) — Paul Harvey, the news commentator and talk-radio pioneer whose staccato style made him one of the nation's most familiar voices, died Saturday in Arizona, according to ABC Radio Networks. He was 90.

Harvey died surrounded by family at a hospital in Phoenix, where he had a winter home, said Louis Adams, a spokesman for ABC Radio Networks, where Harvey worked for more than 50 years. No cause of death was immediately available.

Harvey had been forced off the air for several months in 2001 because of a virus that weakened a vocal cord. But he returned to work in Chicago and was still active as he passed his 90th birthday. His death comes less than a year after that of his wife and longtime producer, Lynne.

"My father and mother created from thin air what one day became radio and television news," Paul Harvey Jr. said in a statement. "So in the past year, an industry has lost its godparents and today millions have lost a friend."

Known for his resonant voice and trademark delivery of "The Rest of the Story," Harvey had been heard nationally since 1951, when he began his "News and Comment" for ABC Radio Networks.

He became a heartland icon, delivering news and commentary with a distinctive Midwestern flavor. "Stand by for news!" he told his listeners. He was credited with inventing or popularizing terms such as "skyjacker," "Reaganomics" and "guesstimate."

"Paul Harvey was one of the most gifted and beloved broadcasters in our nation's history," ABC Radio Networks President Jim Robinson said in a statement. "We will miss our dear friend tremendously and are grateful for the many years we were so fortunate to have known him."

Continue Reading ...
Firefighters were called to a house fire in the 1000 block of Marion street in Aberdeen Sunday afternoon. Battalion Chief Bill Mayne said a grease fire escalated quickly on the stovetop around 1:30 Sunday. The family of 2 adults and 4 children evacuated and reported no injuries, but were also displaced by the fire. Mayne […]

Continue Reading ...
Grays Harbor Weather Alerts